As part of our #HcSimWeek21 celebration, we interviewed our Instructional Designer, Julia Harry.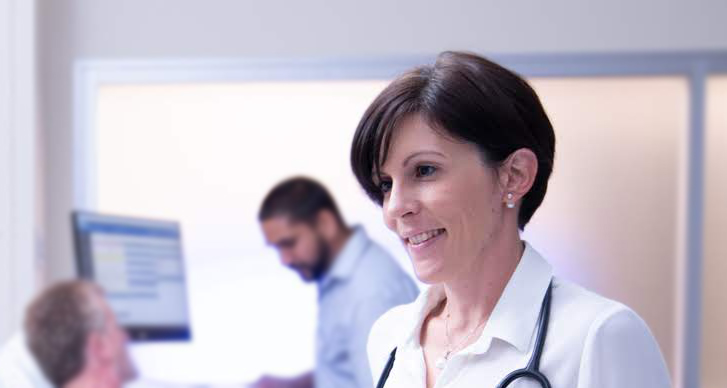 Tell us about yourself
I've been working for CSDS for four years. Previous to working in healthcare, I worked in disaster management for 12 years in operational, policy and education roles. I had experience in designing and running multi-agency exercises for emergency services and was interested in learning about simulation in healthcare.
What is your role at CSDS?
As a Instructional Designer (ID), I'm the conduit that brings together clinicians, consumers, simulation experts and creatives to work together to design and develop education and resources.
There is no normal day for me. I juggle multiple projects across a diverse range of topics that are in various stages of development of analysis, design, development, implementation and evaluation.
In one day, I might facilitate an ideation session with midwives about stabilisation of neonates, talk to infectious disease specialists about online learning for COVID-19, work with our videographer to script and shoot videos on clinical skills and chat with an ADF nurse about making prosthetic wounds for simulation.
Writing is also a large part of my role and I spend a lot of my time researching and creating content for online learning and educational resources.
What are your interests outside of work?
I'm happiest going on adventures and travelling with a camera in my hand. I'm a huge live music fan and am really missing gigs and the mosh since COVID hit.
What is something that people might not know about CSDS?
CSDS doesn't just build online learning and run simulations.
Working with CSDS is an opportunity to find the best solution for your problem. Through understanding your goals and challenges and identifying key themes and issues, CSDS will work with you to solve problems and codesign a blueprint for a creative and sustainable solution. Often the solution might be one that you might not even realise is possible, or one that is more effective, quicker or cheaper to create. We also help to identify what other organisational support or changes needs to be considered to support a successful implementation.
What is your favourite thing about working at CSDS?
I learn something new every single day. My role allows me access to a broad range of people who all have valuable knowledge, skills, stories and experiences to share. When I create a course or resource, I do my best to weave all of that together to craft good education that is relevant, useful and hopefully makes a genuine impact on patient care.
Why are you passionate about healthcare simulation?
Simulation is such an effective tool to deliver realistic, immersive education and enhance clinical competence.
I'm constantly looking for ways to design blended education that has the right balance of theory and practice. I try to avoid the "Death By PowerPoint" approach by creating engaging, accessible online learning to maximise the time learners spend in workshops and simulations.
What would you say to aspiring audio instructional designers?
Instructional Designers tend to have a mixed bag of skills. If you're curious, a good communicator and enjoy writing, then a role in education might be for you.
You can learn more about instructional design for healthcare in our Simulation Education Event Design, which is an activity-based workshop that takes learners through the key steps of designing good simulation education.