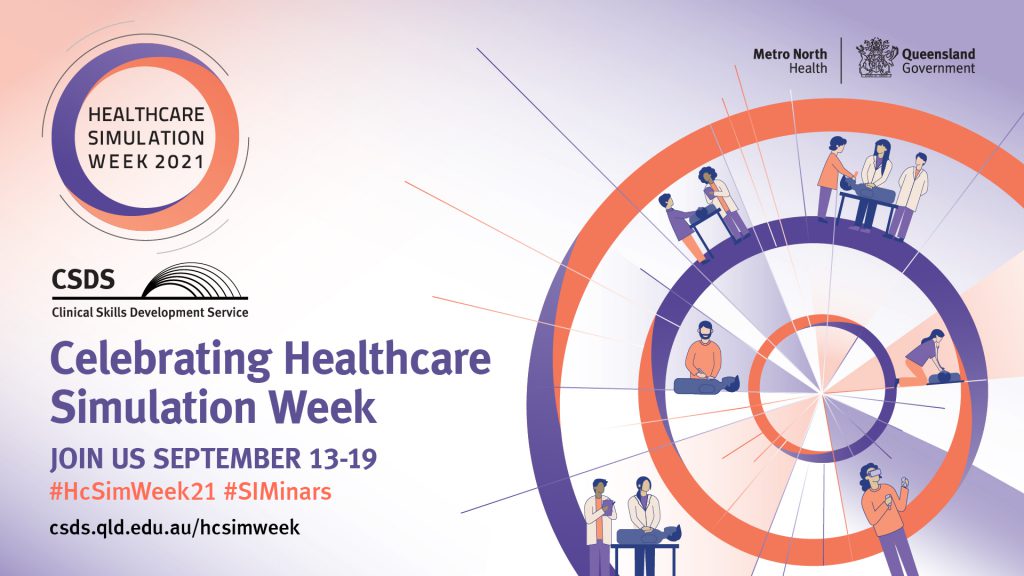 Join us 13-19 September as we celebrate Healthcare Simulation Week 2021
To celebrate, we've put together a schedule of daily lunchtime simulation webinars, called #SIMinars. Sessions will run online, 12-12:30 pm, from Monday 13 September to Friday 17 September. These are free events and registration is open to all – see the full schedule below.
Healthcare Simulation Week is a global event that celebrates healthcare professionals who use simulation to improve the safety, effectiveness, and efficiency of healthcare delivery.
The week also raises awareness in communities nationwide about how healthcare simulation is leading us to safer, more knowledgeable patient care.
To accompany our daily #SIMinars during #HcSimWeek21 we'll also be releasing a series of posts on this blog.
#SIMinars schedule