Queensland Trauma Education Course (QTEC) is a sought-after one-day interdisciplinary trauma workshop offered by the Queensland Trauma Education (QTE).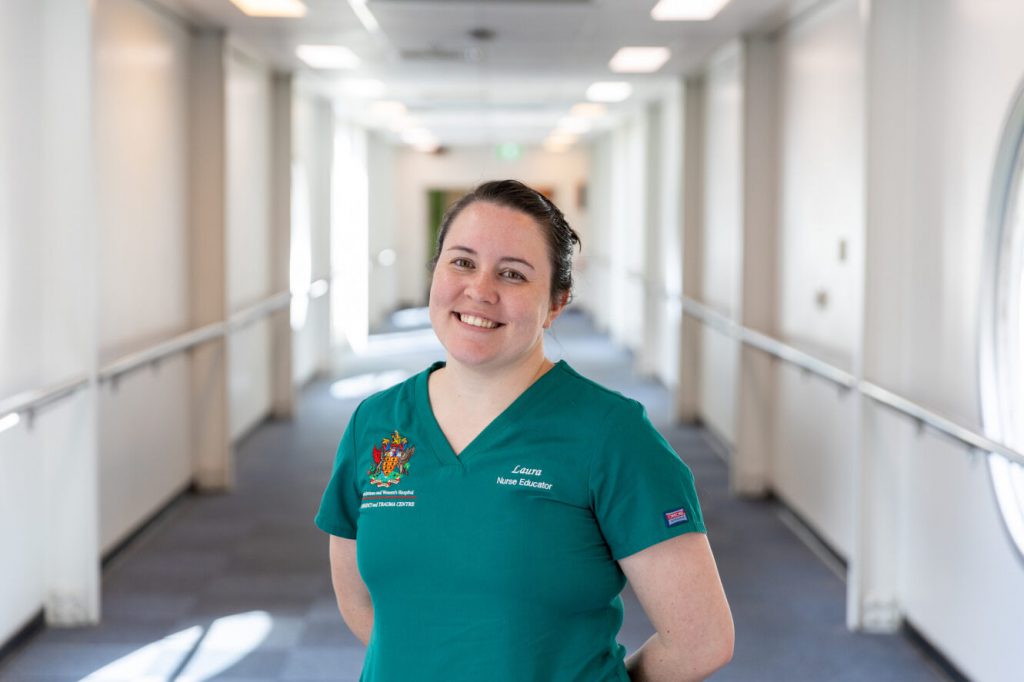 CSDS chatted with Laura Owens, the nursing lead for Queensland Trauma Education about what makes the course so successful.
Tell us about yourself
My name is Laura, I am currently the nursing lead for Queensland Trauma Education, but my usual position is the Nurse Educator for the RBWH Emergency and Trauma Centre where I have worked for the past 10 years. I also work with teams across the RBWH as part of the Teamwork and Collaborative Training project to promote high performing teamwork, systems and safety. Prior to this I worked pre-hospital as an advanced care paramedic.
I enjoy the variety and collaborative nature of work in the emergency setting and can't imagine working anywhere else.
What is QTEC?
It is a project in collaboration with Clinical Skills Development Centre, Jamieson Trauma Institute and Clinical Excellence Queensland to address the inequity of trauma education across Queensland. Regardless of the centre clinicians work in, they will see trauma presentations. Queensland is very large, and statistically the burden of trauma is much greater outside of south-east Queensland, especially in rural and remote communities. This led to the development of a face-to-face interprofessional trauma course, open access educational resources (simulations as well as more case-based discussions and didactic teaching), instructional videos and soon online learning.
Why do you think QTEC has been so successful?
Definitely the flexibility of the content. It allows access to contemporary educational resources from some of the leaders in trauma care in Queensland who are passionate about sharing their knowledge and improving trauma care. The QTE Course and resources are specifically made to be interprofessional, encouraging training that reflects practice. Trauma care takes an army, a trauma patient is cared for by a large range of different clinicians who do diverse but complimentary roles and so it seems crazy that we don't routinely train together and share knowledge. I've talked to people across the state with wildly different backgrounds and skills who all respond to the same patients, and our training should reflect this so that collectively we understand each other's perspectives, share goals, practice and have robust discussions about our care.
Please share a couple of fun facts about yourself
I play in a band, and I worked a snow season in New Zealand as part of a medical rescue team and am an average snowboarder.
I love spending my days at home with my babies, Honey and Freya (dogs) and Thea (a cat who thinks she is a dog).
I'm part of a long line of nurses, and always thought I wouldn't become a nurse. My mum is also a nurse at the RBWH.
To read more about the Queensland Trauma Education Course (QTEC), please visit the QTE Website. 
---
Do you have ideas or requests for improving healthcare through training, collaboration and innovation? Reach out to the CSDS team via the CSDS Idea and Request Form.