In partnership with The Genomic Institute, we've launched a new online course – Genomics Foundations.
The Genomic Institute provides health practitioners with education and resources to support the integration of genomics into mainstream practice.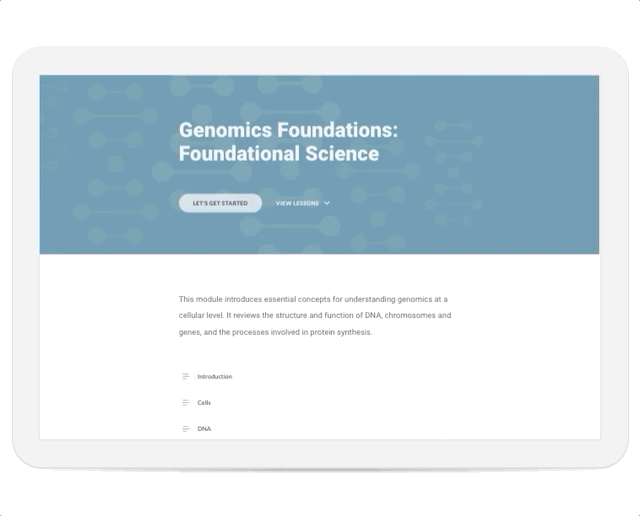 Genomic Institute subject matters experts worked with CSDS designers and developers to create engaging education in an accessible, flexible format.
The Genomics Foundations course introduces basic genetics concepts, diagnostic testing technologies and information for communicating with patients and providing support surrounding their genetic and genomic care. The modules are designed to build genomic literacy and improve the confidence of health practitioners to integrate genomic care and referral into clinical practice.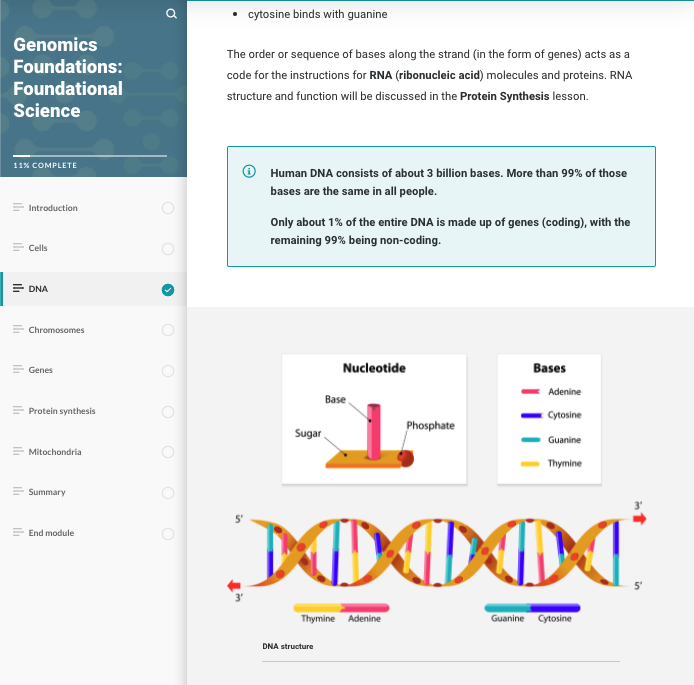 The online modules are the first phase of education under the Genomic Institute Educational Framework which, when complete, will provide a variety of educational tools from online learning to comprehensive resources and intensive workshops.
There is a significant program of future development of resources and additional online modules and specialised educational resources queued for development including areas in Renal, Primary Health and Maternal Fetal medicine.
The Genomics Foundations course is now available on the CSDS Learning Management System, enrol in the course now.
For more information about the Genomic Institute, including access to the Genomic Institute Education Hub, visit the Metro North Health Genomic Institute.