The team
Tracey McLean, A/Learning and Development Manager – enjoys camping.
Davin Arthur, Simulation Educator – enjoys cycling and coffee.
Sandra Thornton, Simulation Educator – enjoys paddle boarding.
Kim Heaslip, Simulation Coordinator – enjoys gaming and motocross.
Georg Auer, Simulation Coordinator – enjoys home gardening.
Prudence Upson, A/Simulation Educator – enjoys spending time with her fur babies, Lola and Oscar.
Julia Harry, Instructional Designer – Gin connoisseur.
Lee Howard, Simulation Coordinator – enjoys competing in horse shows.
Kimberly Ballinger, A/Simulation Educator.
We are passionate about healthcare simulation because we can support the healthcare workforce to improve their competence and confidence in both their technical and non-technical skills. Simulation allows for rehearsal of skills in a safe environment, and it is incredibly rewarding to feel that we have contributed to the improved patient care those clinicians are then able to provide to their patients.
Tell us about what your team does?
The Simulation Team design, develop, deliver and evaluate simulation-based education, train and support Simulation Providers across the State, conduct systems and safety training, diagnosing and testing of problems and solutions, troubleshoot equipment and AV, maintain and repair simulation equipment, provide technical support to the Pocket Centre Network and support statewide initiatives.
What's something that your team performs at CSDS that people might not know about?
Assist with research, both internally and with external clients, evaluating new equipment, improve clinical care for patients, and improve work-flows within healthcare just to name a few projects.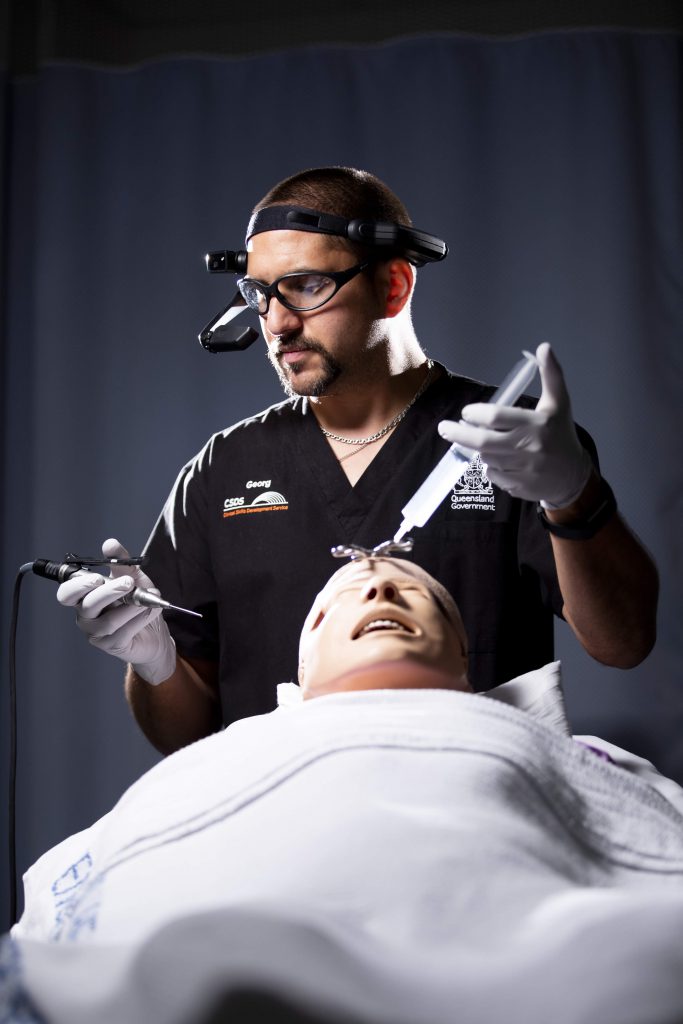 What is your favourite thing about working at CSDS?
We work with a great team and collaborate with like-minded people to explore, evaluate and implement innovative training across the state.
No two days are the same here, whether it be course delivery in our centre or on the road, supporting translational simulation for improved workflow systems, troubleshooting AV and equipment, or investigating a new education opportunity, there is always a new challenge available.
What advice would give someone who wants to do what you do?
Be curious, always ask why!
How does your team's role contribute to the statewide support of clinical education?
We have a clear link to statewide training and support. We are lucky enough to be able to travel around Queensland to deliver training to clinicians within their local area. However, from within our centre, we also endeavour to provide equipment, advice and know-how, support and on-call access to other simulation providers throughout the state.
What do you see your team doing in the future?
Developing and advising on VR and AR medical training in the future, transitioning into the virtual world of training whilst maintaining a safe and personal education experience.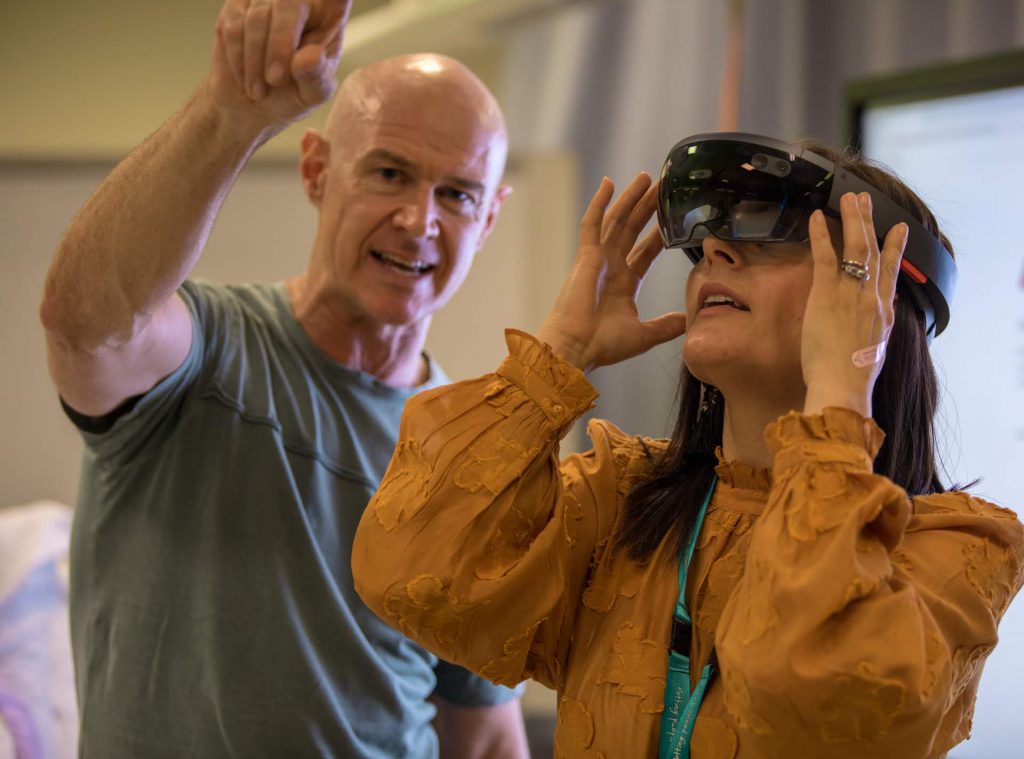 If you are interested in Simulation, CSDS is launching our new and improved Simulation Education Program.
To see a full list of courses available, or to reach out and contact us for one of our other services, check out the website.