Simulation creates a safe space to not only learn but also test and explore new ideas. To me, one of the best things about simulation is that it provides a safe place where it is ok to fail. Being ok with failure makes us curious. It opens opportunities for innovation and exploration where we can think about new tools, techniques or processes that can be applied to either improve education delivery and simulation and/or on the job requirements.

Katja Grixti
The Team
Katja Grixti, Online Learning Team Lead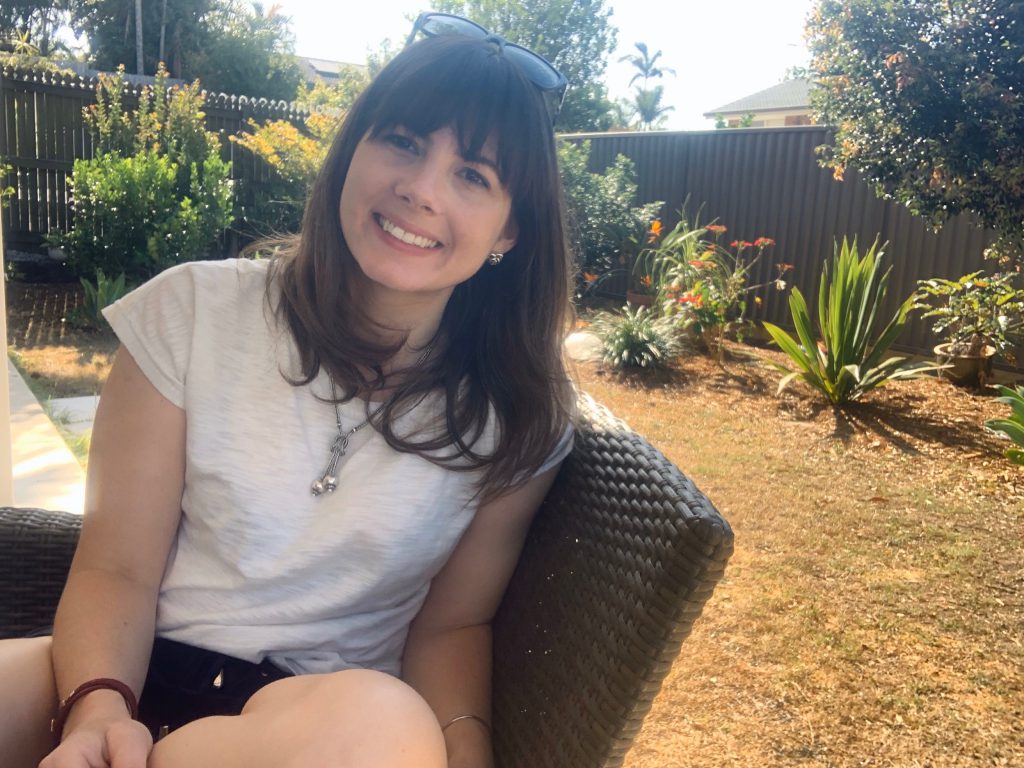 Over the years, I have worked in visual communication design (interactive, digital, print, layouts, web, UI, branding and identity, UX), front end development, education (early years), and science. I have been with CSDS for 4.5 years now.
My favourite thing to do is see bands play live. My hobbies are illustration, making/designing jewellery and other random stuff with resin, and playing the guitar. I love keeping active and outside of work you will often find me somewhere out on an adventure, often in nature or somewhere "science" (preferably where there are dinosaurs).
Stephen Francis, Online Learning Developer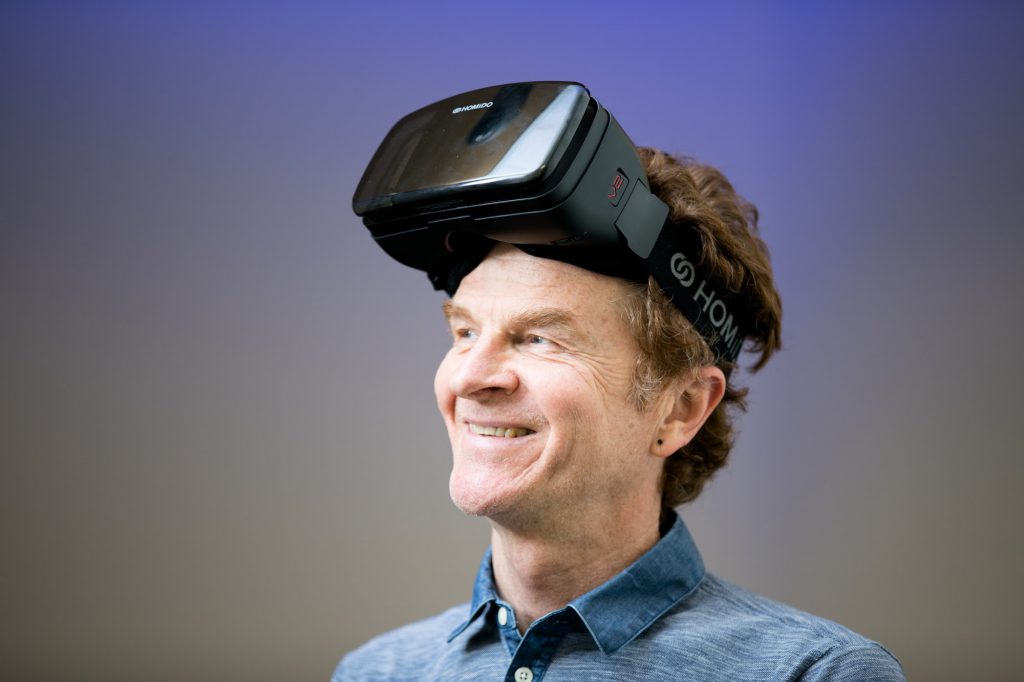 I have spent many years illustrating and designing for educational publications/web, both in the private sector and in Queensland Health. I've been at CSDS for about 12 years. When I am not busy creating a CSDS, I will be in my kitchen baking sourdough bread.
Richard Campbell, Online Learning Developer
I've been at CSDS for 13 years and have extensive experience in multimedia, illustration and design. When I am not at work, you will find me up a mountain. I have a passion for mountain climbing, intentional community, building, trekking, and ceramics.
Katja – I'm proud to work alongside the talented and creative individuals that make up our team.
Stephen – They're great.
Richard – Good things come in small teams.
What is your team responsible for?
The Online Learning Team design and develop online learning experiences. It's a really exciting and diverse area within CSDS.
We work closely with Instructional Designers (ID) and Subject Matter Experts (SME) who provide us with the educational content that we need to work with. Our foundational focus in designing and creating our online learning products is on the user and how we can create the most user-friendly experience so that our users can best consume and engage with what they are learning.
No two projects are the same and when designing and developing online learning content we often draw upon our skills across a variety of areas in visual communication design and multimedia development such as interactive storytelling, wireframing, rapid prototyping, web design, web development, graphic design, layout design, interaction design, illustration, animation, videography, and photography.
Industry trends in design and development are always changing in line with advances in technology, so we need to always ensure that we are up-to-date with what's current. For example, some tools and technologies which were industry standard for building online learning interactions as short as 5 years ago have now become obsolete and out-dated. In this time we have not only had to learn and adapt to new tools and methods for online learning development but also had to come up with solutions for dealing with the legacy content which was created using these tools.
You will see us shine in the design and development phases of the ADDIE model. We are involved in the course design stage co-designing the course requirements with SMEs and IDs, and we then conceptualise the course experience through visual design storyboards and low-fidelity mock-ups. In the development stage we develop the final course including all multimedia and interactive assets.
In summary, we take educational content provided by IDs and SMEs and then with a focus on creating the most user-friendly experience possible; we draw upon our skills across a variety of areas within visual communication design and multimedia development and create exceptional and engaging online learning products and experiences.
What is something people wouldn't know that we do here at CSDS?
Online learning development is not just courses built using an authoring tool sitting on a Learning Management System.
For example, we need to manage and support our users to maximise their online user experience.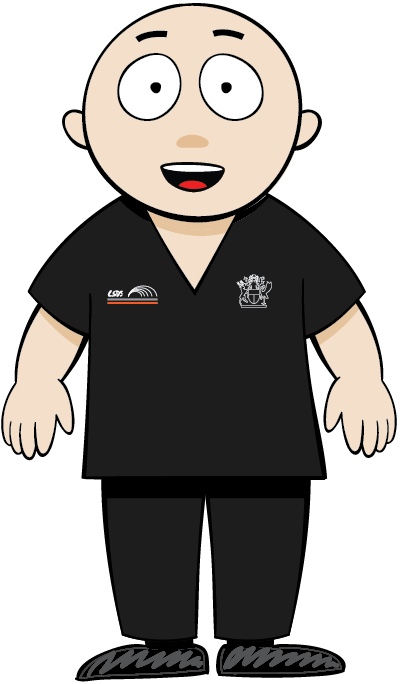 The talented Stephen Francis has worked on creating Snapchat filters to simulate jaundice and other conditions on young children. As our resident illustrator, he also makes comic strips for some courses and created Simon – the CSDS mascot – who you will see scattered around the Service and in videos.
How does your team contribute to the statewide support of clinical education?
Our team creates educational packages for clinical education. The creation of effective packages contributes to statewide clinical education firstly by being good and secondly by being disseminated. The extent to which these two things happen is proportional to that contribution.
You could think of our team as the middle part of a Venn diagram. Learning and Development is on one side, digital on the other, and then innovation is somewhere in there too. We fit in primarily by enabling accessible and timely educational resources. Our ambition is to amplify this effect and build on it into the future.
Examples of some no-cost online courses:
For a full list of our online and face-to-face courses, visit our courses page.