Clinical Skills Development Service has created a Google Maps pin drop of all the Queensland locations of our Pocket Centres.
We created the map of the widespread Pocket Centre sites as another opportunity for collaboration and teamwork. The opportunity is available for anyone across Queensland Health to locate a Pocket Centre close by to share ideas, struggles or ask for input. The connection could lead to a more standardised approach for our training delivered across the state.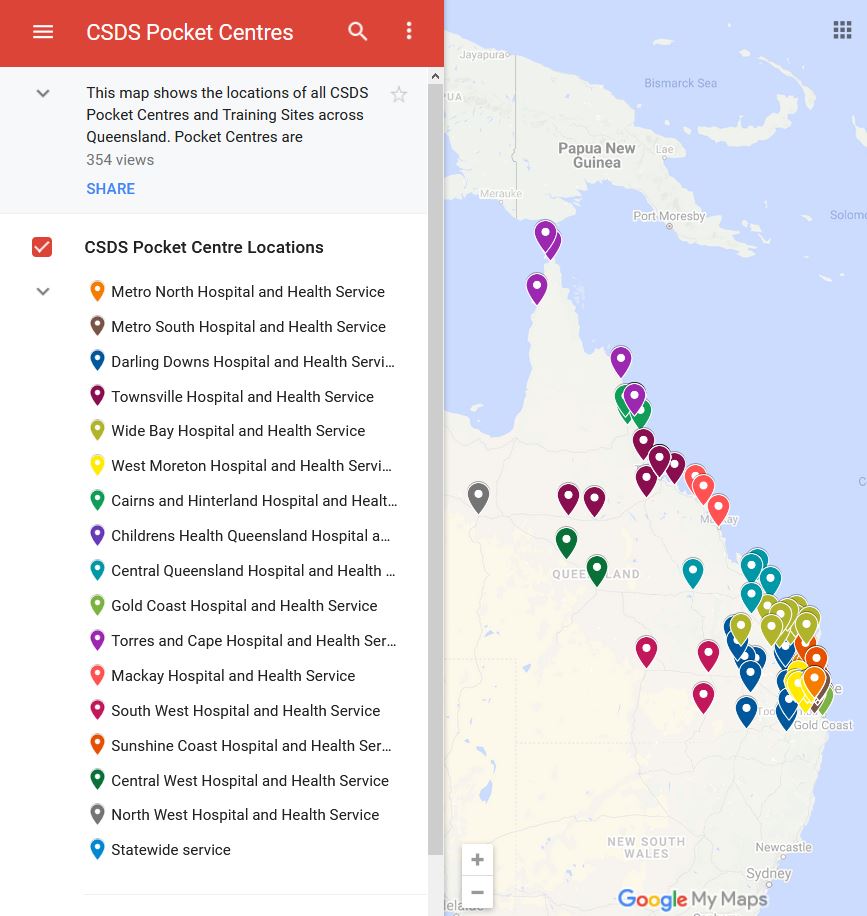 We're all part of this simulation community across Queensland Health. Let's share, connect, learn and grow together!
Would you like to know more?
Our new A/Pocket Centre Lead, Kiralee Groom, is happy to connect on (07) 3646 0295 or on CSDS_pockets@health.qld.gov.au.