Belinda Faulkner – Nursing Director
I am very grateful to be the Nursing Director for CSDS. The excellent work we do to support clinicians and ultimately improve the care for the patient is very fulfilling and satisfying.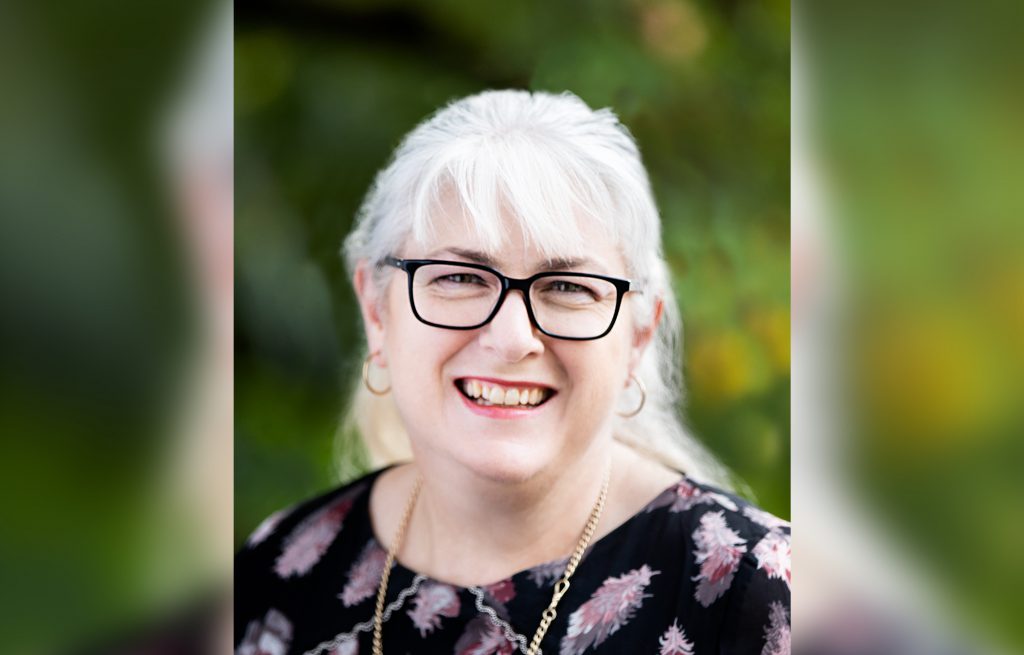 My role is a gigantic puzzle, it is to be a connector and ensure that my team shines. If they are supported and feel valued, the rest flows naturally. As a leader, I want the best opportunities, experiences and growth for my staff.
A little about me, I have been nursing for approx. 28 years. I love the patient and staff interactions. Supporting the staff to be their best selves and grow from their experiences is crucial to satisfaction and excellent care.
Travel is my absolute passion and very challenging lately! I love spending time with my family and pet dog. I thoroughly enjoy reading and challenging myself to learn news skills.
Who makes up your core team?
I have an excellent management team who supports the CSDS staff to run the daily service and provide Metro North and statewide training and education opportunities. We enable the staff to be connectors and collaborators in healthcare, with the main focus being on support.
My direct team is:
Jodie Hosking – A/Operations Manager
Kate Britton – Delivery Support Manager
Tracey McLean – A/Learning and Development Manager
Rachel Weller – A/Office of Strategy Manager
Luke Wainwright – A/Nurse Educator
Michael Graham – Assistant Business Manager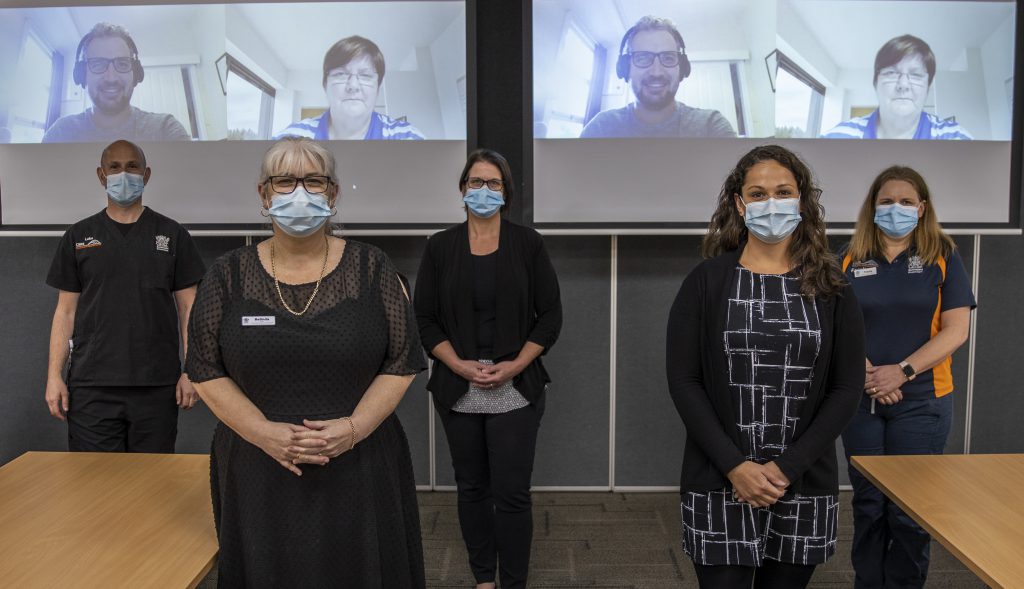 Rear screen L to R: Michael Graham, Kate Britton
Middle L to R: Luke Wainwright, Rachel Weller, Tracey McLean
Front L to R: Belinda Faulkner, Jodie Hosking
My teams' roles play a large part of the contribution to Statewide clinical education and training. We are responsive and also proactive in supporting all HHS's Statewide. We listen to the need and respond accordingly. We bring expertise and understanding to the local areas and do not advise that 'one size fits all'… as it doesn't. But where we can standardise the foundations, we do. But having education and training reflect your local environment and need, is crucial.
What are your responsibilities and goals?
I am responsible for the strategic and operational achievements and reporting to the Metro North Executive team. My core goal each day is to ensure that staff are supported. This can be achieved in many ways and I whole heartedly believe that if the staff are content and engaged, you will have a better workplace, improving culture and better outcomes each day.
What's something people may not know that we do here at CSDS?
CSDS support over 120 Pocket Centres across the state. This includes:
freighting the equipment for the training and education sessions
supporting the local educators with trouble-shooting problems ( including AV, mannikins, equipment, scenarios)
connecting Pocket Centres with each other
providing resources for the education and training days
training the local educators on the equipment, maintenance and repairs in-house, on over 3000 pieces of equipment.
Tell us about your passion for simulation?
Working in healthcare simulation allows for practice and improvement in environments that are clinically relevant to what the participants are used to. It allows for a safe supportive settings so facilitators and participants can interact, practice and learn from each other.
I am passionate about healthcare simulation because I feel fulfilled when I see participants 'light bulb moments' of learning, it changes their entire outlook on the how we can learn by different means, with different streams and in different situations.
Tell us your favourite thing about working at CSDS?
Working in CSDS is not like anything, or anywhere I have worked before. Being a clinician, you don't get a lot of opportunities to be creative, innovative or work with like-minded people who share the same passions.
Although I must say, Clinicians quite often just get in and 'fix' their own process or flow issues, with no resources, budget or FTE. But my favourite things are the staff. We have an amazing service made up of a few teams. They all bring different experiences, skills and education to CSDS and then we share this on. We are a very 'giving' service and don't ask for anything in return – being able to lead this is just amazing. I have much gratitude for all the staff who work with me to provide the excellent service we have.
What advice would give someone who wants to do what you do?
Reach out and challenge yourself. Ask the questions and see what opportunities are out there. You need to really respect relationships and the power relationships have in supporting a team.
Also come and ask me !
Come and meet our wonderful teams at Clinical Skills Development Service.