Daniel Host – Technical Services Supervisor
My favourite thing about working at CSDS is helping people to understand and control technology to deliver enhanced clinical education with real-time feedback for improving performance.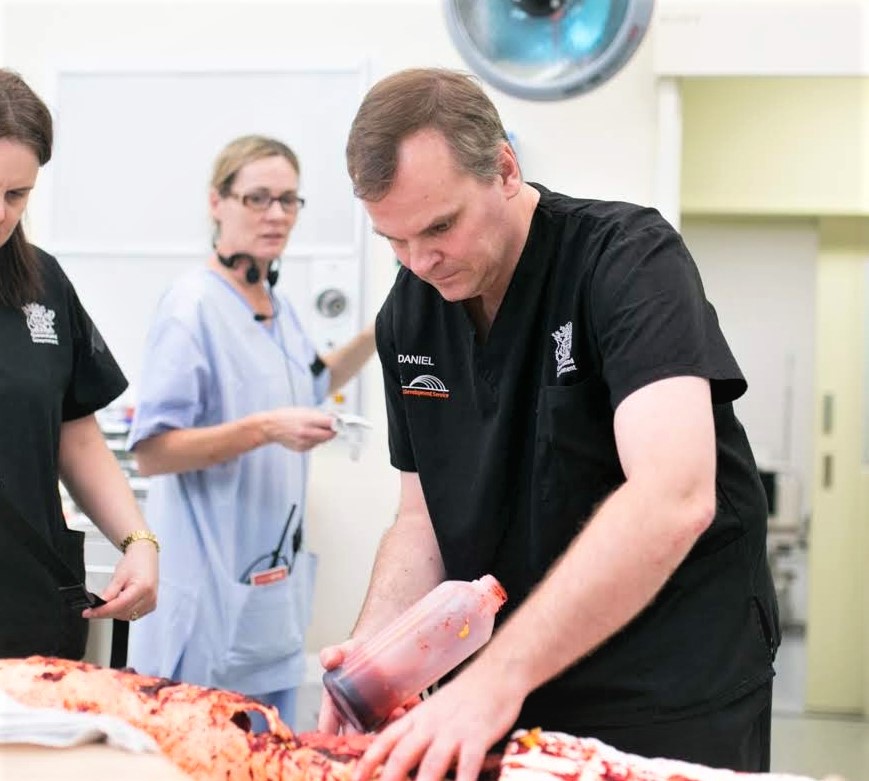 Clinton Henderson – Simulation Coordinator
I see our team helping to develop and advise on how training equipment in the area of virtual reality (VR) and augmented reality (AR) can best suit different areas of medical training.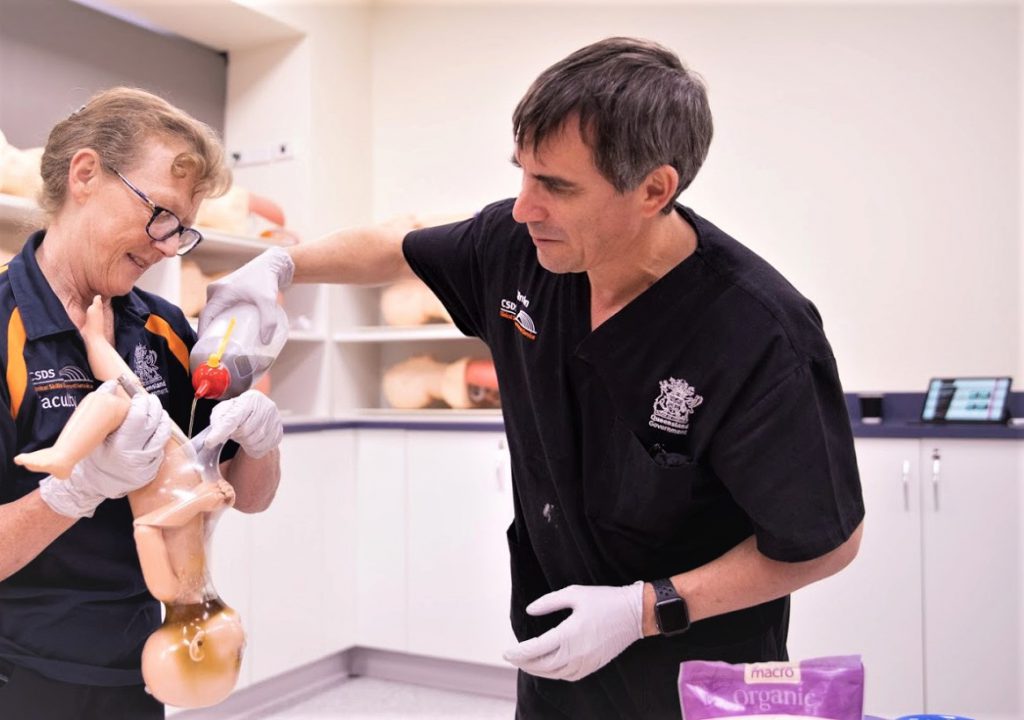 What is your team's role contributing to statewide support of clinical education?
Dan: Our team is vital to supporting state-wide clinical education by getting the right equipment to the right place in the right time with technical support to ensure training is delivered and learning objectives can be met. We provide maintenance and repair of simulation equipment, technical support, equipment purchasing and distribution throughout Queensland.
Clinton: Our team supplies education and training, we support the pockets with their own education and training. We perform the vital maintenance and repair of simulation expensive equipment. This includes troubleshooting and phone support for Pocket Centres. Develop and deliver courses for CSDS and state-wide services.
What's something people wouldn't know that we do here at CSDS that your team performs?
Dan: The CSDS fleet of full body manikins requiring service has increased over the years to 255 with asset transfers, HTER replacement and new purchases. Task trainers and simulation equipment components number over 3000, with 421 different types that potentially require technical support, repairs, upgrades and modifications at random intervals.
Clinton: I don't think people know that we assist and provide advice to people with simulators for education and research within Queensland Health, as well as external groups such as Megacode Kelly modifications for COVID-19 research with TPCH and AMI.
Tell us about your passion for simulation?
Dan: Helping to improve quality and safety in healthcare through medical simulation that enhances clinical competence for better patient outcomes. Creating innovative, realistic moulage that allow the learner to psychologically immerse and respond as though the situation was real.
Clinton: Seeing participants responses to some of the extra 'whoa factor' that we try to add to our fully immersive scenarios. Adding these extra features adds to the realism and creates a simulated patient that is more 'true to life'. And I like the variety of work on a day-to-day basis.
What advice would give someone who wants to do what you do?
Dan: Learn as much as you can. Keep learning – understanding more about who and what you support makes you better.
Clinton: Simulation is a great tool to aid in learning. Facilitators need to take it slow and build up to the more advanced immersive scenarios. Too many variables can lead to more problems. Being familiar with your equipment and its intended purpose can lead to great learning opportunities and outcomes, and this makes it easier to then integrate more equipment and technology to enhance the learning experience.
Please get in contact if you have questions for Dan or Clinton, or share with us your innovative ideas for simulation. Reach out, don't be shy!