It has reached that wonderful time of year again when we celebrate our achievements for the past 12 months and begin to prepare for the festive season. While 2019 draws to a close, we look towards the prospects of what 2020 could bring. We are taking the time to reflect on the year that was for CSDS.
The team would like to share our gratitude for the people who made our successes possible and the challenges easier to face. To all our Pocket Centre staff, our faculty, our partners, our clients and participants, CSDS sincerely appreciates and thanks to you for your support during the year and looks forward to continuing working together in the New Year!
The team is looking forward to a well-earned break, we will be closed for the holidays from Friday, 20 December 2019 and will re-open Monday, 6 January 2020.
On behalf of the whole team at CSDS, we extend our heartfelt wish of a safe, happy Christmas, and prosperous New Year to you all.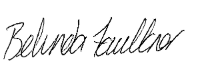 Belinda Faulkner
Nursing Director, CSDS