Last updated: 15 April, 2020.
At this time CSDS courses and event bookings are postponed until further notice.
As part of CSDS' commitment to our community's health and safety during the COVID-19 pandemic, all CSDS courses and events have been cancelled and refunds are being processed.
We are monitoring the COVID-19 situation closely while following all the relevant advice from Metro North Executive and government agencies.
To ensure CSDS is in a position to respond decisively once we are advised courses and event delivery can be resumed, our Delivery Support team are drafting new delivery schedules. This means that all available dates for courses currently scheduled post June 2020 will be removed and replaced with an expression of interest form.
We will collate this information and begin scheduling courses based on availability of Faculty and to meet the needs of our clients.
If you have already registered for a course that has been cancelled you will automatically be added to the expression of interest database, and we will contact you to arrange a suitable date to attend.
If you have paid for the course, you will receive a full refund as we are unable to transfer registrations or hold monies.
Please contact CSDS if you have any concerns.
---
It is vital that we work together as a community in these trying times to ensure the safety of ourselves, our family, friends and the wider community. We hope that these actions will help minimise the spread of COVID-19. We encourage all to make the necessary changes in your day to day life so that we can reduce the spread of this virus.
Wash your hands regularly with soap and water or hand gel.
Don't touch your face (eyes, nose, and mouth).
Stop handshaking as a greeting.
Stay at home if you are sick.
Cover coughs and sneezes.
Keep 1.5 – 2m away from others – set your staff room up into one or two 'zones'.
Stay safe and take care.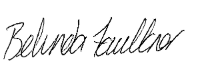 Belinda Faulkner
Nursing Director, CSDS