Last updated: 3 June, 2020
CSDS courses and venue bookings have recommenced with safety measures in place.
CSDS is committed to the delivery of safe clinical education and training.
To ensure the safety of all participants, faculty and staff; please do not attend CSDS if you have:
travelled overseas, interstate or to a COVID-19 hotspot in the past 14 days
been in close contact with a confirmed, probable or suspect case of COVID-19 (coronavirus)
any of the following symptoms:

fever > 37.5 degrees (or history of fever)
difficulty breathing
cough
sore throat.
We have made changes to the way we deliver education to prioritise your safety, these changes include:
Frequent cleaning/sanitising of all equipment and surfaces during training.
Ensuring frequent hand washing with soap and water (or hand sanitiser if available). At a minimum, before entering the class and before returning from breaks.
Reduced participant numbers on courses and social distancing measures adhered to, where possible. Please note if attending a simulation based event there may be short periods of time participating in close proximity training.
Queensland Government recommends downloading and registering on the COVIDSafe app to assist with contact tracing if the need arises.
If you have any concerns or queries relating to attending our facility please contact us.
---
It is vital that we work together as a community in these trying times to ensure the safety of ourselves, our family, friends and the wider community. We hope that these actions will help minimise the spread of COVID-19. We encourage all to make the necessary changes in your day to day life so that we can reduce the spread of this virus.
Wash your hands regularly with soap and water or hand gel.
Don't touch your face (eyes, nose, and mouth).
Stop handshaking as a greeting.
Stay at home if you are sick.
Cover coughs and sneezes.
Keep 1.5 – 2m away from others – set your staff room up into one or two 'zones'.
Stay safe and take care.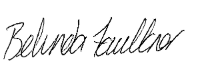 Belinda Faulkner
Nursing Director, CSDS