Metro North Simulation Community Gathering
"Fake it 'til you make it" – I think not
On Wednesday 4th October, the Caboolture Hospital Education and Skills Centre swarmed with educators and trainers from across Metro North (MN) for the inaugural MN Pocket Centre SIMposium.
Organised by the Redcliffe Hospital Skills Development Service in collaboration with the Caboolture Hospital Simulation special Interest Group (SInG), Laerdal and Clinical Skills Development Services (CSDS), the SIMposium attracted 53 delegates, who were all keen to share their stories of how they use simulation to contribute to patient safety through staff education and training as well as process redesign.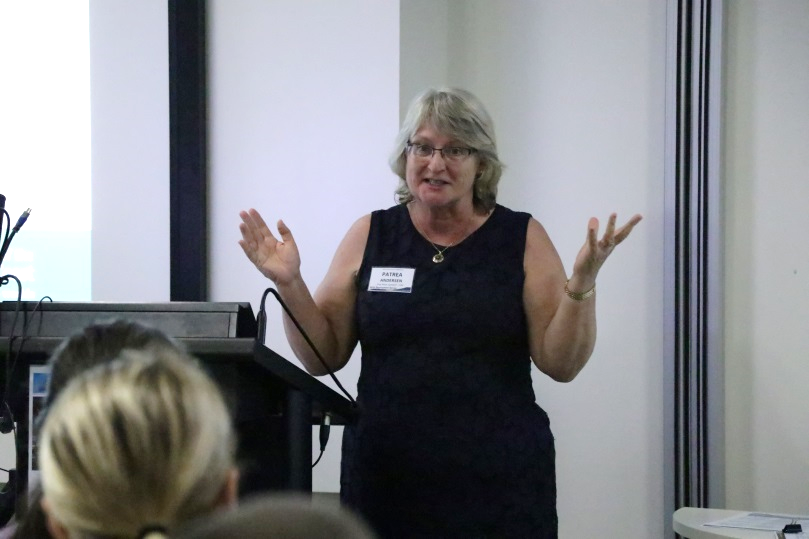 Keynote speaker of the event, Associate Professor Patrea Andersen from the University of the Sunshine Coast gave a brilliant presentation on the day. Associate Professor Patrea Andersen took the cohort of simulation staff on a journey of the past, present and future of simulation that had everyone in awe of the technologies and possibilities that lie ahead for simulation.
20 speakers from all disciplines (clinical and non-clinical) were invited to present their simulation programs, sharing methods, benefits and challenges they have experienced. The traditional Sim Wars at the end of the day offered some comic relief as we saw adult and paediatric teams compete to design and deliver a simulation and debrief in response to a family complaint.
On a serious note, the SIMposium enabled the creation of a platform where staff can come together to share and collaborate while building a Simulation Community of Practice across the MN Pocket centres and skills centres to embed simulation as a core component of education and training across the HHS.
View a photo montage of the SIMposium.
Written by: Natasha Eaton, Simulation Educator – Redcliffe Hospital Skills Development Centre.